WDP's very own "Rainbow Warriors"!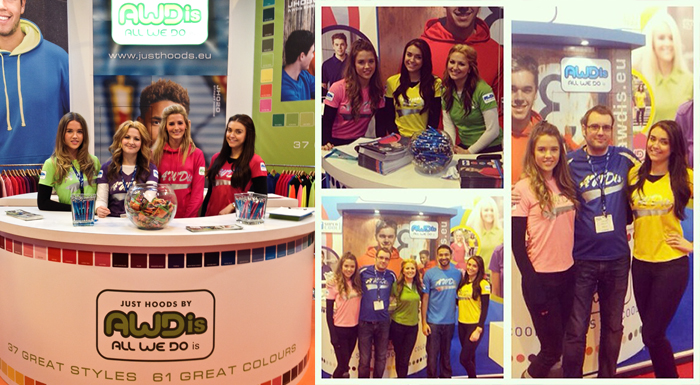 ( "Any colour ,any size, yes we can!")
Set and ready for another hard days selling,brand promoting and data capture for three times returning client Livingstone International
at the highly competitive Printwear & Promotional International Trade Show NEC 2014
The client was absolutely thrilled to bits with our results on his behalf once again.
Well Done! and thank you Tiffany, Hailey, Hannah and Shelly. That's the way to do business and keep clients coming back time after time!