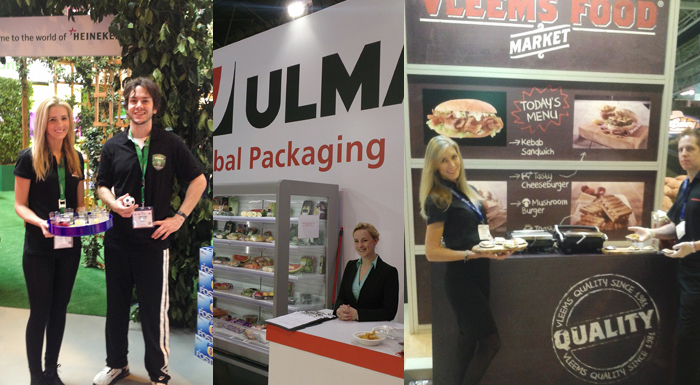 "Let's Hear It For The Boy"(s)..and the Girls …naturally!
" I just want to say a very big thank you for supplying the team for Foodex 2014 NEC.
They were absolutely fantastic, and the feed back from the 'great and the good' was stunning.
Please pass on my very profound gratitude to Rachel, Annabel and Will "
Very best regards ,Tony Miles, Product Development Manager World Wide www.vleemstood.nl
Brief: A food company based in Holland, launching a brand new range of Microwaveable products in to the UK market in 2014.
Three demonstrators to prepare, serve and interact with products, retain and introduce to Sales Team Member.
Hannah and Robfor returning client Heineken .
Brief: "First Contact" and Welcome for International Clients to "The World Of Heineken", sample, inform and enthuse to participate
In the "Heineken Penalty Shoot Out" (data capture competition).."Shots" all round then!! and a huge success for the client!! Well Done!