Siobhan and Felicity at IFSEC NEC Birmingham May 2012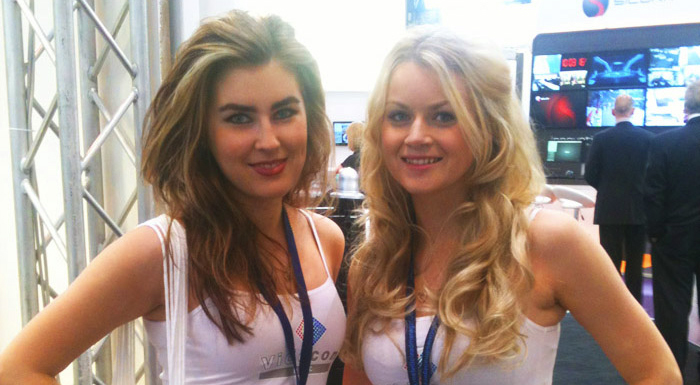 Siobhan and Felicity – turning up the competitive "Heat" in "Hot Pants" at IFSEC NEC Birmingham May 2012 for Hi -Tech client Videcon. Well Done Girls! Brief :Incentivised approach ,engage, enthuse, inform, persuade, trade footfall to visit client stand and be sold to and data captured! Incentive "Win an Ipad"!
The girls(x 4 in all) were selected by the client not only for their looks but their intellect and ability to communicate complex hi -tech concepts authoritatively and convincingly to a sophisticated discerning international trade clientele.