Installer Live Returns to Ricoh Arena Coventry for 2016.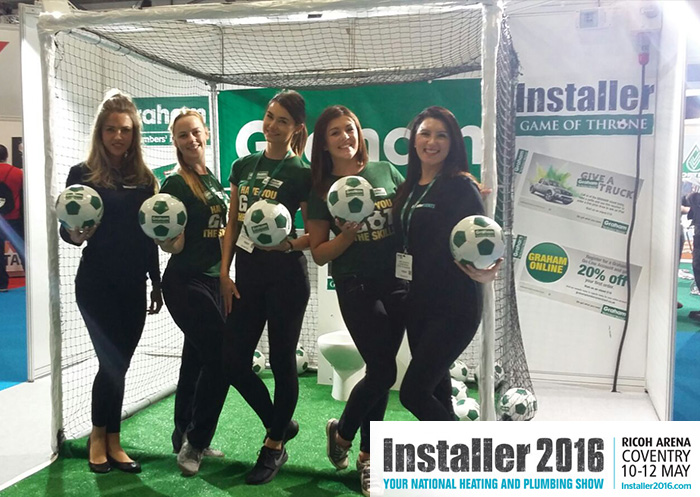 Naturally our WDP Girls were chosen to "Get The Ball Rolling" with a fun warm welcome from Brum (well Coventry actually) with a cheeky "Game of Throne" competition to welcome the guests and set the atmosphere.
Well Done Amie ,Tiffany, Terri, Nicola & Dominique You certainly scored all the " Goals" for our delighted client.