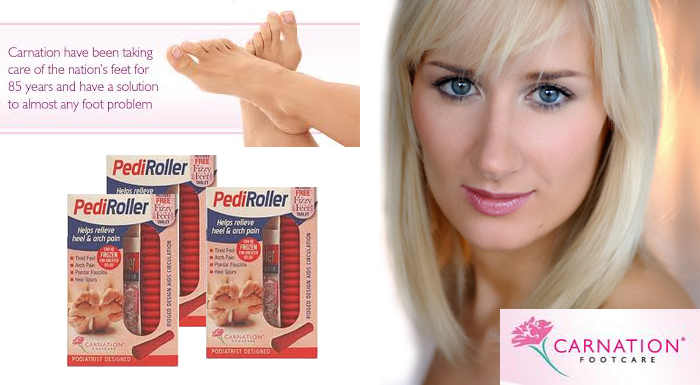 Here at Well Done Promotions not only can we turn our hands to anything BUT OUR FEET AS WELL!!
Well Done Anna L!! The client was Head over Heels with you!!
Brief: Household name, iconic U.K brand "Carnation Footcare"( Est. 85 years) new product launch of "Pedi Roller".
Targeting the vast and growing Runner/Fitness U k market.
Video Shoot under the direction of Ruth Delacour of www.CCDPR.com